Recommendations for a Beginners Golf Club Set
Educate yourself before you buy
There is no need for a beginner to buy the golf set that your favorite PGA Golfer plays. Besides the fact that these clubs will be too difficult to play they are also way too expensive. Any money saved on clubs should be used for proper golf lessons, a much better investment by any standard.
You are allowed to carry 14 clubs, but you actually don't need that many. The first clubs to leave out are the long irons (3, 4). Your iron set should start with the 5 or 6 iron and go up to the pitching wedge (PW) and sand wedge (SW).
For longer shots use lofted fairway woods (3, 5) and hybrid clubs (3, 4, 5). You may find you still hit them all about the same distance, so if you can experiment, test them all to see which ones feel the best. Don't take the ones that you don't hit well and leave them at home. You should still buy them because you will get better and need them later.
The right set also depends on swing speed. Swing speeds between 65-80 mph (women, juniors and some seniors) will need more woods and hybrid clubs as well as more loft to help get the ball up in the air. Average male golfers with swing speeds of 80-90 mph can begin to add a few more irons (5-6), but you still should use hybrids and lofted woods instead of long irons. Woods are always easier to hit for beginners, so why make life difficult? Their larger heads and flat soles compared to irons also create more confidence.
The driver should have a 440-460 cc titanium head. These new large headed drivers are a lot easier to hit, there are no second thoughts about it. Make sure you have extra loft – at least 10 – 12 degrees for men and above 12 degrees for Ladies – to increase accuracy and distance. If you find you still have problems hitting it accurately try holding the grip an inch or so lower down than usual. Many golfers, especially beginners, have a tendency to slice their shots. If you do you should consider an offset driver as their design helps to counteract a slice. Don't buy a driver with fancy weight ports for now, it will confuse you unnecessarily. Later on once your game improves you may consider one to further fine tune your game.
For a putter, you should get one of the new large headed mallet putters. These impressive putters provide great stability (i.e. they don't twist on mishits), and their alignment aids make short putts much easier.
In our opinion your preferred set configuration should be: Woods (1, 3), Hybrids (3, 4), Irons (Super Game Improvement) (5-SW), Putter (Mallet).
So here is what we think would be a great set for you: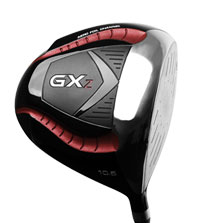 Driver: The new GXz Ti Driver boasts the maximum allowed head size (460 cc) and has the largest possible sweet spot to make hitting the ball of the tee as easy as possible without sacrificing distance. Excellent stability due to the new 'cup club face' makes this the driver of choice for beginner golfers.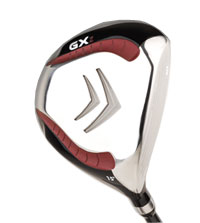 Fairway Woods: For consistency throughout your set it is recommended to stick within the same model range. The GigaGolf GXz Fairway Wood also features a similar club head geometry, so you can expect the same forgiveness and ease of play as with the driver above. This Fairway wood has a large but thin club face which enhances the 'trampoline' effect for greater distance while being easy to hit. You should get the 3-wood, the 5-wood is optional.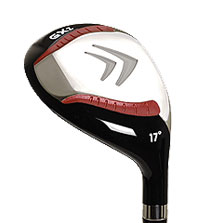 Hybrids: The matching GigaGolf GXz Hybrids complete the 'wood' part of the set. The hybrids are cast as one piece, so they have no inner welds. This increases stability and consistency. For the hybrids you should get at least the 3 & 4 hybrids, if you have the budget also get the 5-hybrid.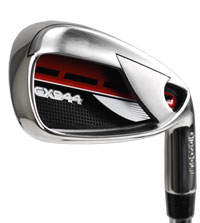 Irons: The new GigaGolf GX944 Irons come as a set from 5 iron to pitching wedge (PW). If you are a senior golfer go for all graphite shafted clubs, if you are not yet a senior golfer then you can consider getting the steel shafted irons instead. Choose the set without the Sand Wedge (SW).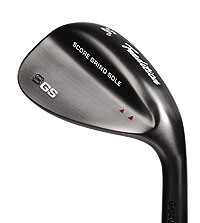 Wedges: The stylish GigaGolf SGS Black Wedges are a great match for the above clubs. They look great in black but are also available in 'chrome' finish if you prefer. You should definitely get the 56° Sand Wedge (SW), if you have the funds also get the 60° or 62° Lob Wedge for short shots around the green. The GigaGolf SGS Black Wedges feature a wide sole at the bottom of the club head which narrows towards the toe to provide a more forgiving hitting surface.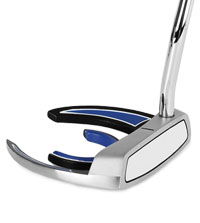 Putter: As a beginner golfer you will use the putter more often than any other club in your bag, so it makes sense to get one that will make the task of putting as easy as possible. The GigaGolf Center Cut Smilodon Putter has a large sized mallet design with stabilization bars for less twist on off center hits. The Putter is not too heavy, yet provides a good feel and feedback. It also looks great…


There you have it. The set recommended here is less than $500, compared to over $2000 you would have to pay for the equivalent ´branded´ clubs. The golf set will help you to get your game into shape, and it will suit you for at least a couple of years (likely longer) depending on how often you play. Use at least some of the money saved to get good lessons from a golf teaching pro, and you're on your way for a lifetime of fun (…and frustration…).
Here is some additional info about the clubs we recommended above: